We've compiled a summary of the largest and most popular national construction industry conferences happening this year. These are opportunities to expand your industry network, talk shop with thought leaders, and return to your business (and projects) with new ideas and information.
Which ones are you planning to attend?

Southeast

World of Modular by Modular Building Institute
Dates: March 9-12th (Monday-Thursday)
Location: Orlando, FL
2020's Modular Conference will be held at Rosen Shingle Creek Hotel. Day one (Monday 3/9) includes a golf tournament at Shingle Creek Golf Course. Hundreds of modular industry professionals connect to network and share ideas. Keynote speakers are Terry Jones (Founder of Travelocity), economist Anirban Basu who will offer a forecast for the construction marketplace, and Steffen Fuchs of McKinsey and Company who will discuss modular's productivity potential.
Associated Builders and Contractors Convention
Dates: March 23-27th (Monday-Friday)
Location: Nashville, TN
Registration for ABC Convention 2020 is open to ABC members, chapter staff and guests sponsored by a member or chapter. ABC helps their 20,000+ members develop their talent, win work, and deliver that work safely and profitably. If you are a non-member who is interesting in attending, you can contact ABC directly.
IEC Convention & Expo 2020

Dates: October 28-30th (Monday-Friday)
Location: New Orleans, LA
At the IEC (Independent Electrical Contractor's) Convention and Expo, you'll have access to hands-on learning, powerful networking, and a better understanding of how to keep your jobsite safer. Even better - you'll be able to speak with experts from across the country who can help you solve your biggest challenges.
Mid-Atlantic

Design-Build Conference & Expo
Dates: October 28-30th (Wednesday-Friday)
Location: National Harbor, MD
The Design-Build Institute of America teaches and promotes best practices for design-build project delivery. DBIA's Annual Conference & Expo attracts thousands of attendees and hundreds of exhibitors each year. This event provides unique opportunities for you to network with peers – both Owners and practitioners – allowing you to make connections that power career and business opportunities, expand your professional reach, and create long-lasting impact.


West

Advancing Preconstruction & Estimating
Dates: May 4-7th (Monday-Thursday)
Location: Las Vegas, NV
Advancing Preconstruction 2020 is the ultimate, end-to-end preconstruction conference covering estimating, bidding, design coordination, technology, project setup and subcontractor management. You'll hear how to forge integrated preconstruction workflows and ensure every project is set up for success. This event is organized into six educational tracks: design, estimating, forecasting and bidding, data and technology, subcontracting and project setup.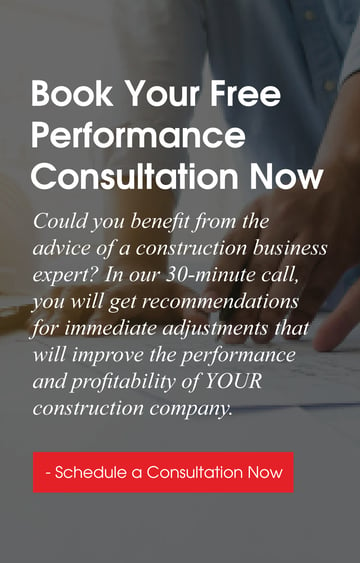 SMACNA Annual Convention
Dates: September 27-30th (Sunday-Wednesday)
Location: Colorado Springs, CO
Sheet Metal and Air Conditioning Contractors National Association's is holding their 77th Annual Convention and will cover topics in project management, financial management and sheet metal contracting. Last year's event in Austin, Tx attracted almost 1,000 members. The event included experts speaking on the trends and issues affecting most affecting contractors today.

CONSTRUCT: AEC Education & Expo
Dates: September 30th - October 2nd (Wedneday-Friday)
Location: Grapevine, TX
CONSTRUCT is an AEC educational program and exhibition that has the goal of bringing together the different disciplines within the construction industry to help improve the future of the built environment. Owners, engineers, project managers, estimators, contractors, manufacturers, architects, specifiers and product reps attend to explore innovative solutions to solve the complex problems facing the industry.
CMAA
Dates: October 11-13th (Sunday-Tuesday)
Location: San Francisco, CA
CMAA National Conference & Trade Show is the largest gathering of the construction management and project management industry. This convention is especially useful for construction managers and project managers. The event offers networking, education, career development and relationship building.


Greenbuild International Conference and Expo
Dates: November 4-7th (Wednesday-Saturday)
Location: San Diego, CA
The U.S. Green Building Council's Greenbuild Conference & Expo is the largest yearly event for green building professionals to learn and source cutting-edge materials and systems focused on regenerative, resilient, sustainable projects.


Autodesk University
Dates: November 16-19th (Monday-Thursday)
Location: Las Vegas, NV
Autodesk University connects 10,000+ professionals from construction, manufacturing, architecture, engineering, and media creation. During the 2020 Convention, take your industry practice to the next level with 4 days of learning, networking, and knowledge sharing.


Northeast

Industrialized Wood-Based Construction Conference
Dates: November 4-5th (Wednesday-Thursday)
Location: Boston, MA | https://www.iwbcc.com/
By bringing together leading-edge companies and thinkers from around the world, The IWBC Conference uniquely focuses on how to employ the processes and products that revolutionize how we build. These practical visionaries will reveal how to employ mass timber, modular construction, BIM, artificial intelligence, robotics, and other advances to erect buildings that go up faster, perform better, and are comparatively cheaper than what's commonly put up today.
Dates: December 2-4th (Wednesday-Friday)
**Updated on March 2, 2020**
---
Ascent Consulting's mission is to Build Better Construction Companies.
We are committed to delivering impressive results in the areas of
profitability, performance and growth.
If you're ready to start working on your business, let's talk!