2021 and Beyond
New year, new clients! We are happy to have added the following companies to our client list. Click on their logos below to learn more
about what they do.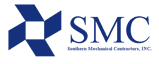 New Success Story
Learn about how we helped Meridian Development & Construction implement a new accounting and project management system and aligned their people and processes for high-level performance.
New Article: Technology In Construction
Technology changes fast, and let's face it, the construction industry tends to be a culturally stodgy industry. Because we're an old-line industry, we don't like change.
In our latest article, we discuss why technology in construction is here to stay, and the reasons that you should invest in new hardware and software.
Your Certified Procore Consultants.
Ascent would love to be your Certified Procore Consultant! You can find us on the official Procore Partner Marketplace or reach out to us directly.

Read our Procore profile >>