Quarterly Newsletter
Our Current & Recent Client Projects
Welcome To the Ascent Team!

Uriah Bullard | Marketing Coordinator
Uriah began his career as a project manager for a demolition contractor. For 5 years, he worked on several projects throughout the country including Los Angeles, San Francisco, Atlanta, and more. Most recently he working as a Marketing Specialist for an Atlanta-based General Contractor. He currently resides in Atlanta and enjoys a Sunday round of golf, spending time with his family, and rooting for local college and pro sports teams.
COVID-19 News
We hope that you, your families and employees have remained safe and healthy throughout this pandemic. While the COVID situation has certainly reshaped how and where we can conduct business, we want to assure you that Ascent is here and ready to help.
We've implemented many health safety measures to keep working as safely as possible. While COVID may have rattled us all, it has not slowed us down. We have been working from coast to coast, utilizing the newest technologies, like Zoom and Teamwork, to continue working with our past and new clients, helping to keep their construction business goals in reach.
Read more Ascent Construction & Covid - 19 Updates
Read Our Latest Construction Articles
The Ethics of Construction Estimating
In our newest article, we discuss the reasons why ethical business practices are the foundation of all good pre-construction and estimating efforts.
Construction Downturn Part I
Construction Downturn Part II
Construction Downturn Part III
---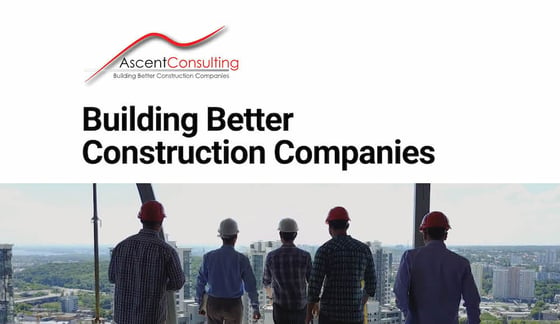 Upcoming News
New Website Alert: Stay on the lookout for our new Ascent website launching in July! We're updating the site with more information and content to help you find the solutions you need.

6 Year Anniversary: This July, Ascent is proudly celebrating its 6th anniversary of providing excellent value to our clients. Our commitment to the highest level of service allows us to establish unique relationships with our clients, which the reason we've been continuing to grow over the past six years. Our team is thankful for each and every one of our clients, and we look forward to continued success with each and everyone one of you!