Seven-Year Milestone!
July marks seven years on our mission to "Build Better Construction Companies", and the relationships we've built continue to be our greatest reward. Thank you to all our families, friends, and clients for helping us make the past seven years successful and enjoyable!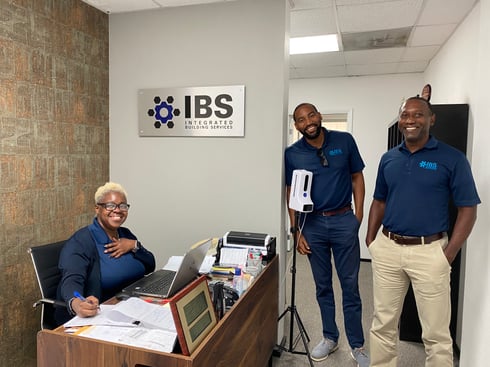 Going International
We are excited to announce that we are now international! A few weeks ago, we traveled to the beautiful Bahamas to begin working with our new client, Integrated Building Services.
Established in 2000, IBS holds a core belief that thoughtful engineering design can improve quality of life. Upon our arrival, we were met with wonderful smiles and took the first steps to building a long-lasting relationship with our newest friends. Visit Integrated Building Services here >>
Additional New Clients




Say Hello to Rachael Nyheim.

Rachael joined Ascent in May in the role of Project Coordinator and has been a great addition to the team. As a Project Coordinator, Rachael works as part of the consulting team, meeting with clients and creating project deliverables.
See the rest of our team here >>
Amongst Friends
In early June, we were surprised by our clients (Division 5) with a celebration dinner to close out our project. We celebrated the work we had accomplished together and praised Division 5's growth throughout our 6-month project. In attendance were Conrad Barker (Managing Director), Alex Pumiglia (Estimator/PM), and Carmen Coa-Barker (Controller/Administrator). Their newest hires were also invited, along with spouses and several close friends.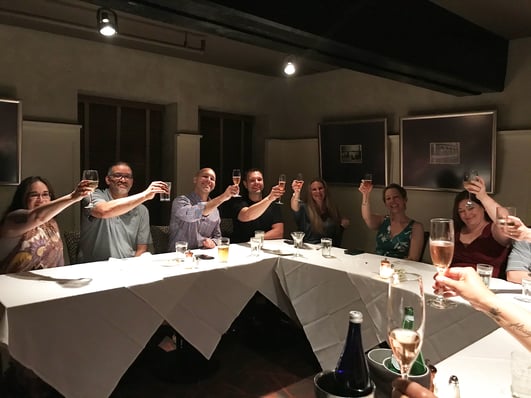 We enjoyed laughs as Carmen 'roasted' Jeff and Carolyn with humorous consultant jokes and had a cake made for Carolyn to "celebrate" her 'OCD' and her determination to get things right and pretty. The next night Conrad took Jeff to his cigar club to enjoy some fine scotch and cigars. It was a privilege to celebrate Division 5's growth and success with them and we're grateful they chose Ascent to help them grow both their business and skills as owners.