Ascent Consulting has recently teamed up with Real Model Designs International (RMI), the global leader in the production of high quality, architectural scale models. Acclaimed in both US and International markets, RMI's team is made of passionate artists who create the finest models, using industry-leading laser cutting technology and their proprietary techniques. All models are of life-like quality and create a true 3D representation of their clients' designs.
Founded in 1985 by Edward Leftwich, a working architect and native of South Africa, RMI's lifecycle has seen its share of noteworthy achievements and marketplace challenges. Edward will tell you that RMI's biggest challenge was getting started and not having an established reputation to lean on. It took time and persistence to become renowned in the market as the go-to source for the highest quality models. At the height of RMI's history, they had 40 employees and crafted work in over 13 countries.
Some of RMI's most notable clients during that time include The Coca Cola Company, the FBI, Novare Properties, Wood Partners and Milliken. They also created a model of Stone Mountain Park in Atlanta, GA for the 1996 Olympic Games. The model mapped out sporting events such as tennis, rowing, canoeing and the equestrian competitions.
One of RMI's most exciting achievements was opening a satellite office in Dubai in 2006, a vision that took seven years for Edward to manifest. Eventually growing to 25 employees, they created some truly extraordinary models, such as Dubai Union Canal and Karachi, Edward's favorite.
In 2009, in the wake of the economic crash, he was forced to scale back RMI's operations while he waited for the construction industry to recover. He eventually sold his ownership of the Dubai office and focused solely on North American projects. But now, with construction back to near-recession levels, he is excited about his again-growing operation and is retaking the market by storm, with the help of Ascent Consulting. Adam Cooper, President of Ascent, gleams "we chose to work with RMI simply because we love the product and genuinely believe in it. We knew that we could successfully re-brand & re-launch RMI with a customized marketing strategy and campaign. It's creative, engaging and quite unique compared to most of our other projects."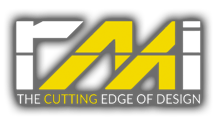 RMI new logo design


Edward is currently recruiting employees who can consistently generate the same level of quality RMI is known for. He plans to transition portions of the creative work to his dedicated artists so he can focus on managing the business, something he looks forward to. "I'd like to build the business to a level where I can pick and choose which projects to take on," he explains. "And I can only do that if there's enough knocks at the door."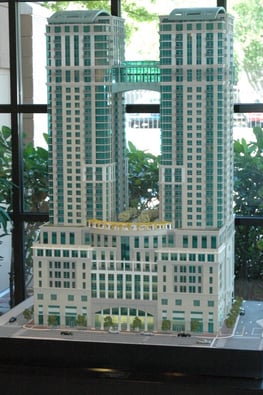 His mid-term vision for RMI is to open another satellite office, preferably in London or Toronto, or possibly returning to Dubai. Further down the road, after having reestablished RMI as the leader in the marketplace, he see's himself handing off or selling RMI so that he can retire. But for now he's living his dream, one model at a time. And loving every minute of it. "There's no time to get bored. There's a certain amount of creativity, and you see your work realized, so there's gratification coming from creating things that people enjoy."
To see some of RMI's extraordinary work, please visit https://www.rmidesigns.com.
If you'd like to talk us about a unique, customized marketing campaign for your business, contact us here! We look forward to hearing from you.
---
If you're ready to start working on your business, let's talk!
Ascent Consulting's mission is to Build Better Construction Companies.
We are committed to delivering impressive results in the areas of
profitability, performance and growth.