Whether you are developing an overall marketing strategy or a single marketing campaign, one of the most important components will be your brand as a construction company. Having an established brand helps people recognize and remember your company.
Many people believe a brand only consists of a few elements – some colors, some fonts, a logo, a slogan and maybe even some music. In reality, a brand is much more complex. Whether your construction company is small or large, your brand is the culmination of your corporate image.
The fundamental idea and core concept behind having a brand or 'corporate image' is that everything your construction company does, everything it owns and everything it produces should reflect the values and aims of your business as a whole.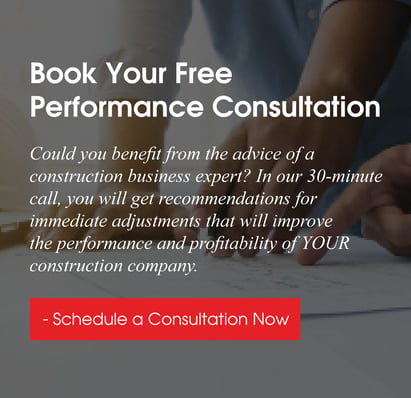 A strong brand builds trust with your clients. Building a strong brand includes efforts such as:
Putting your brand on display

Establishing your brand identity with a professionally designed logo

Deciding on a marketing budget and strategy

Communicating with past clients

Spotlighting the experts of your construction team
Read: 55 Brand Statistics You Wouldn't Believe
When it comes to choosing construction partners, clients are more likely to choose a company they know rather than a company they do not recognize or which lacks a strong brand.
A Few Branding Statistics:
38% of people will leave a website if it doesn't look appealing

It takes just 2.6 seconds for a user to decide whether they like or dis-like a website based on its landing page

94% of first impressions are related to website design

89% of B2B marketers say

brand awareness

is the most important goal, followed by sales and lead generation.

74% of users are more likely to return to a mobile-friendly website

48% of website visitors believe companies who don't have a responsive website don't care
*Statistics Provided by UK Host Web Review
Your brand does not exist within your company or organization. Your brand exists in the minds of your customers. Your brand is the sum total of impressions your customer has with you, your company, and your employees.
It is the consistency of this core idea that makes up the company, driving it, showing what it stands for, what it believes in and why they exist. It is so much more than a few colors, some typefaces, a logo and a slogan.
---
If you're ready to start working on your business, let's talk!
Ascent Consulting's mission is to Build Better Construction Companies.
We are committed to delivering impressive results in the areas of
profitability, performance and growth.